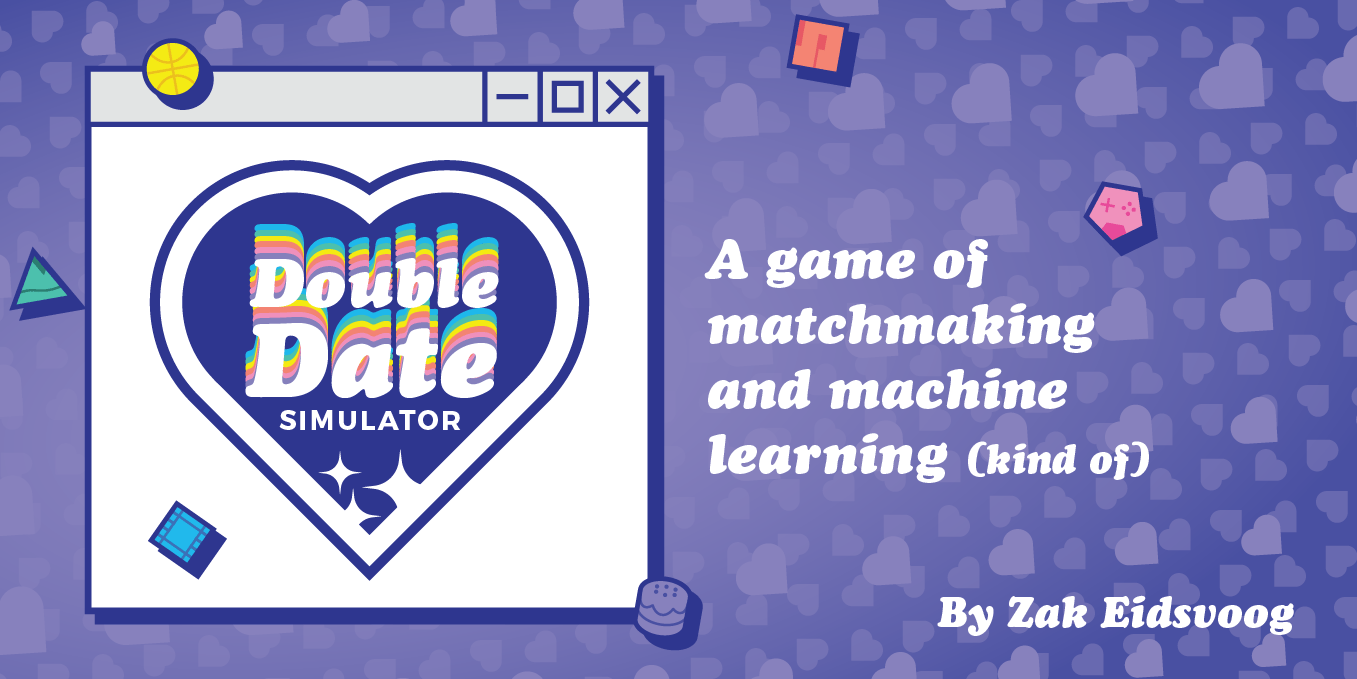 Double Date Simulator
Double Date Simulator is an 18 card game for 2-4 people in which players take on the role of hyper-powered matchmaking algorithms and compete to see who can most successfully organize one of the most elusive of social gatherings, the double date!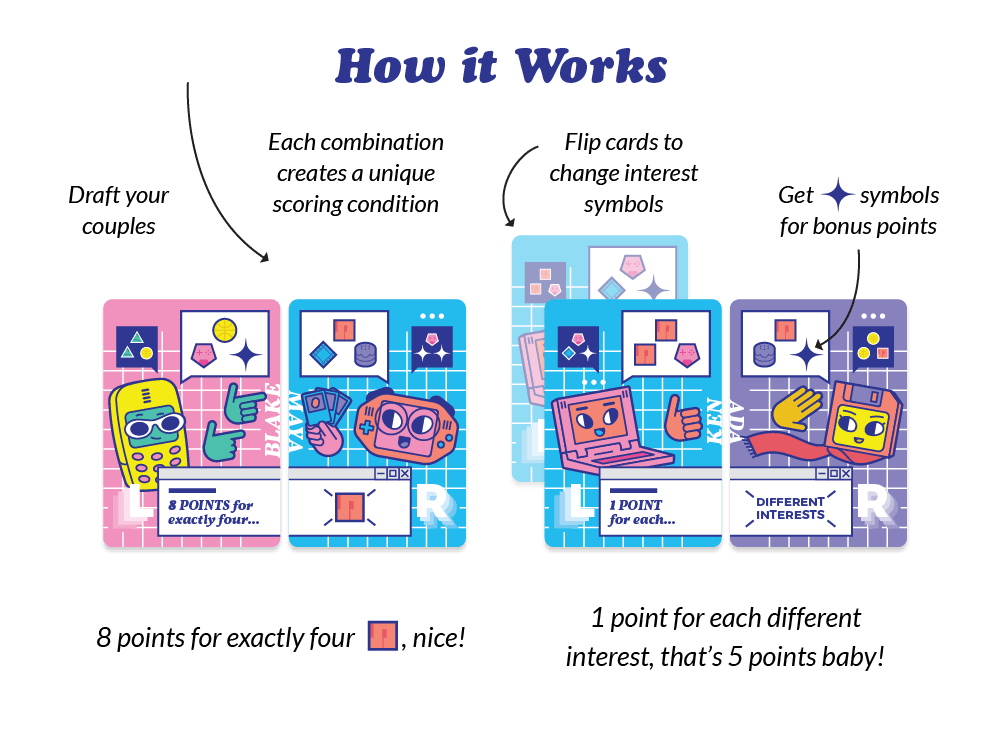 Players take turns drafting cards representing different artificial dater personas and placing them into couples, each of which will form a unique scoring condition based on their couples' interests. After three separate simulations, the player with the most points wins, proving once and for all that ROBOTS CAN LOVE. Or, more accurately, proving once and for all that robots who are dating can hang out with other robots who are dating and have a MUTUALLY SATISFACTORY TIME doing so.
Note: This is a PRINT AND PLAY game. After downloading, you'll need to print and cut out the cards yourself in order to play.
Download
Click download now to get access to the following files:
double_date_simulator_rules_FULL_COLOR_V1.0.pdf
2 MB
double_date_simulator_pnp_FULL_COLOR_V1.0.pdf
503 kB
double_date_simulator_rules_LOW_INK_V1.0.pdf
2 MB
double_date_simulator_pnp_LOW_INK_V1.0.pdf
496 kB
double_date_simulator_pnp_FULL_COLOR_V1.0_A4.pdf
504 kB
double_date_simulator_pnp_LOW_INK_V1.0_A4.pdf
497 kB
Comments
Log in with itch.io to leave a comment.
May i know what the minimum age to play this game?
I haven't tested it with young children but I would think ages 10+ should be fine, maybe even a little younger. If you try it with younger players let me know how it goes!
i want it but i cant. It feels odd... oddly great :)